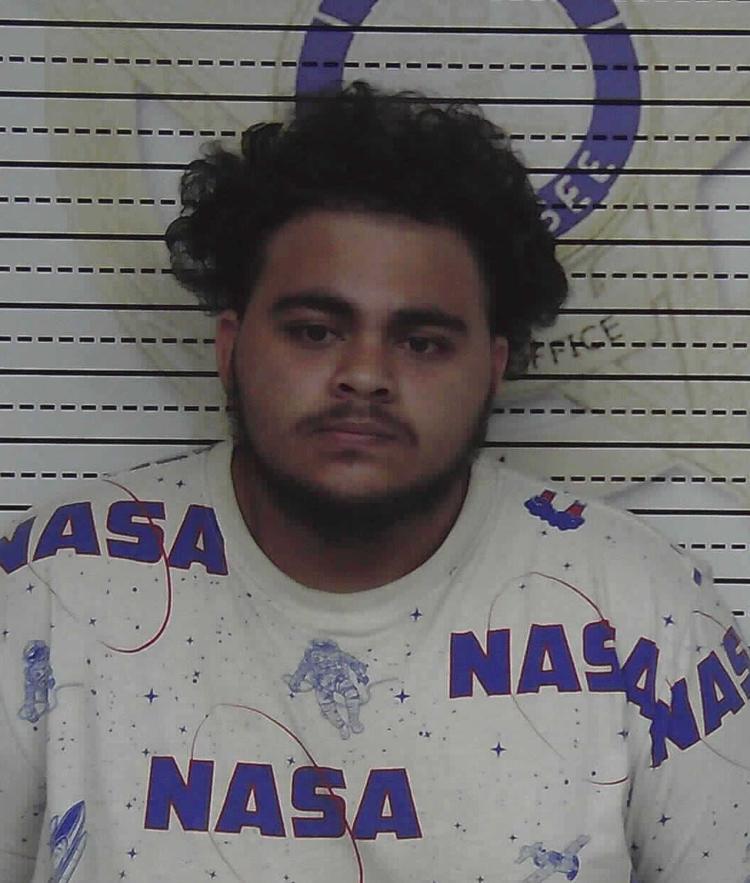 New evidence was revealed and an interview with the defendant was played during the fourth day of the Joseph Wielzen murder trial Saturday.
Certain pieces of evidence became the focus of the trial, as a knife and a pair of gloves that were spotted near the body of the victim under a piece of concrete were discussed.
Faith Sisson, who was dating Wielzen at the time of victim Kelsey Burnette's disappearance, was called to the stand to see if she could identify any of the items that were found near the victim's body.
Sisson claimed that she knew Burnette prior to the victim's death and that she also knew both Austin Burke and Nick Rose because of Wielzen.
Sisson stated she did not see Wielzen on the day of June 30, 2017 — when Burnette disappeared — and that it had been about three weeks since they had last seen each other.
Tennessee Assistant Attorney General Koty Wamp asked Sisson if she was aware that Wielzen was at the party on June 30.
"He told me that he was at his dad's house that night," said Sisson.
She also stated that the first time Wielzen told her that he was at Burke's house was on the morning of July 1, 2017.
According to Sisson, Wielzen also told her Burnette had gone missing that morning.
"I woke up that morning and he called me and asked me if I had seen her," said Sisson. "I told him no and I told him to call the hospital … that's as far as the conversation went."
Wamp asked Sisson if Wielzen had ever mentioned anything to her about the discovery of Burnette's SIM card.
"He told me that he had found the SIM card in the toilet because he had taken a shower," said Sisson. "He said that she left her car, she took all of the cigarettes and that she took off walking and never came back."
She told the jury that the next time she saw Wielzen was on the Fourth of July.
"At one point from June 30 to July 4, he told me that they had found her," said Sisson. "He said that they had tracked her phone and a police officer had taken him, Rose and Burke to Athens and the officer informed them that they had found her but they couldn't do anything to make her come home because she was 18."
Sisson then confirmed that Wielzen carried a knife around the time that they were dating.
Wamp presented the knife that was found near Burnette's body to the witness and she confirmed that it appeared to be Wielzen's.
"Yes," said Sisson. "The writing on the blade is what I remember."
During cross examination, Defense Attorney Andy Brown questioned Sisson as to what made her believe that it belonged to Wielzen.
"The writing on the blade and the way it closed," said Sisson.
However, she confirmed to Brown that there was nothing else about Wielzen's knife that stood out to her.
The next witness to be called to the stand was Faith Sisson's father, Jess.
Jess Sisson also confirmed that he believed the knife that was being presented as evidence was the same knife that belonged to Wielzen.
He stated that he also "recognized the writing" that was on the blade of the knife and that was what stood out to him.
During the cross examination, Brown asked Sisson if he remembered being asked by police to identify the knife that was suspected to belong to Wielzen.
"I remember speaking with the detective, but I don't remember what was said," said Sisson.
Another witness to take the stand was Tennessee Bureau of Investigation Special Agent Danny Fay, who interviewed Wielzen on the night of July 4, 2017.
The prosecution played the video and, in it, Fay spoke to Wielzen about what had transpired on the night of June 30, telling him that "You're only as good as your word."
Wielzen described that night as everybody gathering and drinking and spoke about how he, along with everyone else that night, had been drinking up to the point where they placed Rose into a vehicle to sleep due to getting sick and Burke went to sleep on the couch.
According to Wielzen, he and Burnette sat on the front porch after everyone had gone to sleep, where she vented to him about constantly arguing with Burke.
On the video, Wielzen also recalled the conversation he had with Rose once Burnette's disappearance was being noticed.
"Austin was asleep on the couch and I ran into Nick in the hallway," said Wielzen. "He looked at me and said 'Where the hell is Kelsey?' And I told him that she was on the porch."
According to the interview, Wielzen said that he, Rose and Burke began searching for her. Fay then asked Wielzen how Rose's demeanor was.
"He was standing in the hallway, (angry), yelling 'where's Kelsey at,'" said Wielzen.
Fay also asked Wielzen how the SIM card was found, since the defendant didn't notice it in the toilet after he took a shower.
"Me and Austin were standing outside smoking a cigarette," said Wielzen. "Nick came out saying 'I found it.'"
Wielzen stated that he and the other two believed that she had run away.
"Nick said that if she was going to be doing this then we should take her car and leave," said Wielzen on the video.
Fay informed Wielzen during the interview that he believed there were a lot of holes in his story.
"Somebody, if not everybody, is lying," said Fay.
During the interview, Wielzen confessed to having "consensual" sex with Burnette the night she went missing.
"Kelsey cheated on Nick with me and I cheated on my girlfriend with Kelsey," said Wielzen.
The remaining witnesses that were called to the stand were both TBI agents who specialized in biological analysis and forensic biology.
TBI Special Agent Miranda Gaddes said she collected samples of paint from the red baseball bat that was retrieved from near Burnette's body and compared it to fragments of paint that were collected from Burnette's skull.
Gaddes told the jury that her findings proved the paint from both the bone fragments and the bat were the same.
"The two were consistent with respect to color, texture, type, binder composition and pigment composition," said Gaddes.
She noted that she was able to reach that conclusion by using microscopic equipment.
The next witness, TBI Special Agent Gregg Fort, said he searched through various articles of evidence for DNA.
Fort stated that he was able to collect samples of DNA that belonged to Burnette, however all of the other evidence, with the exception of one, did not have blood or DNA on them or had samples that were too small to be examined.
The piece of evidence that he received that did have DNA from other individuals was the red baseball bat, however they could not determine who the DNA belonged to, according to Fort.
The trial has been in recess since Saturday and is set to resume on Tuesday morning.